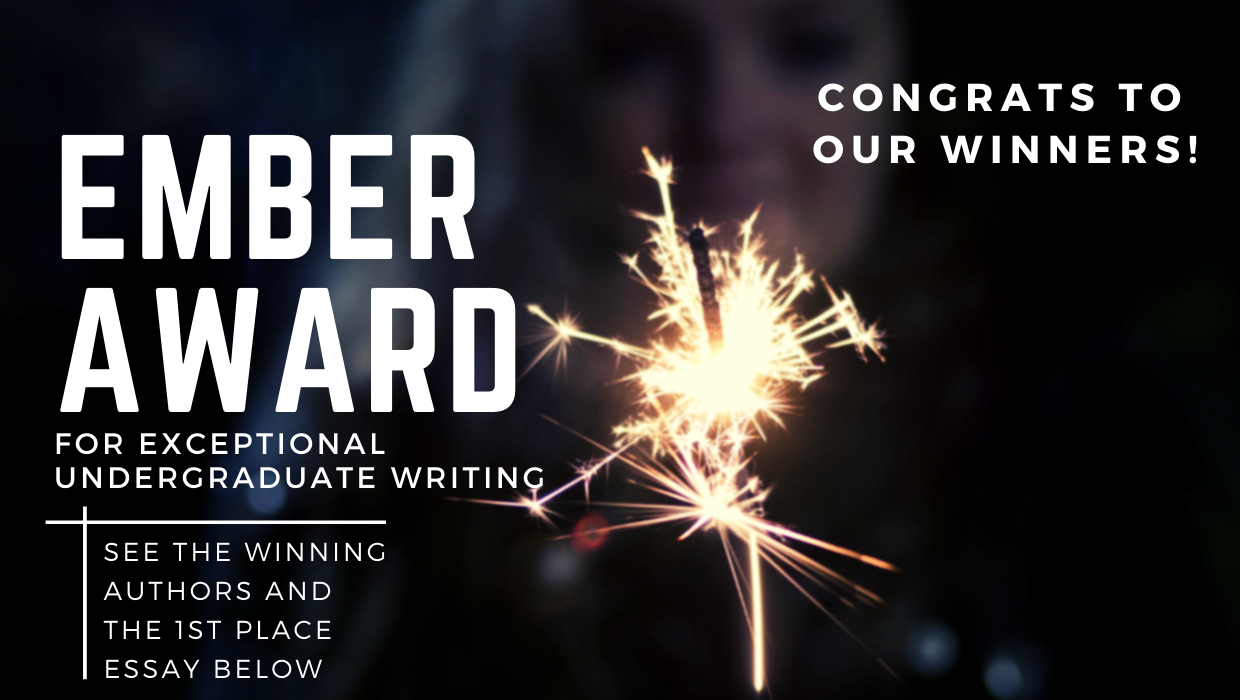 We are delighted to announce the winners of the 2021 Ember Awards!
Thank you to everyone who submitted—we were thrilled with the number of responses and the quality of written entries.

Check out the winning essay below!
2021 Ember Award Winners
1st Prize to Jacqueline Kennard, "The Theory of 'Queer Temporality' in The Picture of Dorian Gray and 'A Phantom Lover'"
2nd Prize to Qaila Sarwar, "Brainwashing the Uighurs: Violations of the Convention Against Torture"  
3rd Prize to Nicolas Dupuis, "What impact did Vikings' expeditions and attacks have on the regions outside Scandinavia?" 
______
Past Ember Winners
2019
1st Prize to Polly Delliere-Moor, "Scottish Courts' interpretation and application of the rules of causation in Scottish criminal law"
2nd Prize to Krystalia Karamichou, "Tragic effect and language in Agamemnon"  
2nd Prize to Conor Riley, "Discuss how Blade Runner's depiction of social control and human identity as a construction challenges the morality of absolute power over society and technology" 
Honorary mention to Alina Botezatu, "The materiality of banal nationalism: the case of British coinage"
______
The Ember Awards are an initiative of Spark: the University of Stirling's International Journal of Postgraduate Research (https://spark.stir.ac.uk/). Awards are made through the generous support of the University of Stirling's Research and Innovation Services.